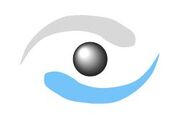 Insignia is the story of fourteen kids in a futuristic world where kids are sold to businesses and institutes if they're out past curfew. These fourteen kids have been taken to the Insignia Institute, a company doing genetic testing. Two girls' quest to escape becomes a game of cat and mouse when the teenagers are forced to choose sides.
Once you're Altered, there's no going back.
Storyline
Edit
Fourteen kids are kidnapped and "cleansed" before being put into cells. One by one they disappear, returning to their cells the same as before - or so they think. Four teens Cherry, Birch, Amber, and Storm slowly unravel the mysteries behind the Insignia Institute. After escaping they are found and forced to choose sides. Then they discover the real mission behind their expirements.
A second escape plan is hatched and half the teens escape - those who chose the side of good. However the other teens become their hunters. However the fourteen of them find out that everything is not as it seems when a new variable enters the equation.
Someone else wants them all dead.
Characters
Edit
Frost
Jake
Jay
Birch
Storm
Shadow
Greg
Blaze
Locations
Edit
Scovia City
Insignia Institute
None yet
Ad blocker interference detected!
Wikia is a free-to-use site that makes money from advertising. We have a modified experience for viewers using ad blockers

Wikia is not accessible if you've made further modifications. Remove the custom ad blocker rule(s) and the page will load as expected.